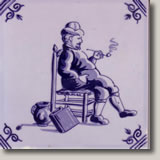 In this section you will find various articles and stories I have written over the years. Subjects range from the early history of our family to more recent events. All documents listed are in PDF format.
The van Savelsteyn Connection - an early connection between the van Alderwerelt and de Roo families.
What's in a name? - discussion about additions to the van Alderwerelt family name.
Interesting Connections - how families are connected.
Family Coats of Arms - a review of coats of arms in the van Alderwerelt family.
From van Alderwerelt to Van Alder - tracing the life of Adriaan Pieter August Willem du Bois van Alderwerelt (1861 – 1940) in the United States.
An Artist in the Family - some details about Hermanus van Alderwerelt (1629-1669) and his works.
A casualty of World War II in the Pacific The short life of Jan Willem Adolf de Roo van Alderwerelt (1907-1945).
Houses in Amsterdam the van Alderwerelt family in Amsterdam during the 17th and 18th centuries.
More articles and stories will be added as they are completed so please come back to this page periodically!
Also, for a very detailed work in Dutch about family members who served in the VOC and in the colonial army in the Dutch East Indies, I highly recommend the CD entitled "The Verzamelde Werken van (The Collected Works of) Maarten Timmer". You may contact Maarten at Maartengt@gmail.com